Time for a tasty treat
Our light and airy café is open from Monday-Saturday, serving a traditional menu of breakfasts, lunches and light bites. From a full Yorkshire Breakfast to classic lunches such as Fish and Chips and Caesar Salad to fresh homemade cakes and light bites and vegan options, the Café serves something for everyone. Relax indoors on comfy sofas or outdoors on the dog-friendly patio and for those on-the-go, there's a takeout menu too.
Opening Times
Our Café is open Monday – Saturday.
Serving breakfast 8am – 11:30am (9am on Saturdays), lunches 12noon – 3:30pm and coffee/cakes until 5pm.
Closed Sundays.
Bookings are strongly advised.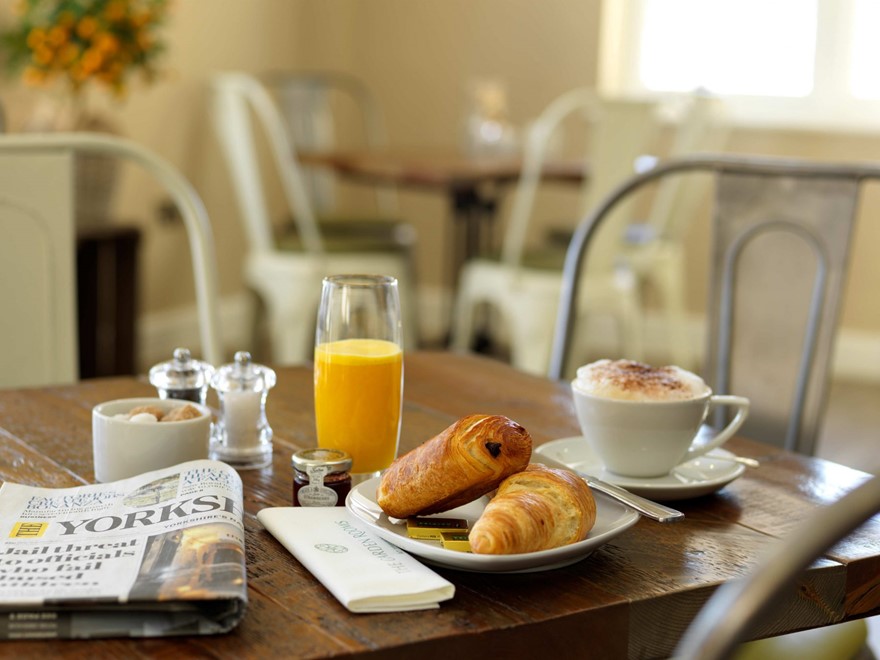 Dining Enquiry Form
To book your table please fill out the form below, or email info@tennantsgardenrooms.com, or alternatively call the team on 01969 621146 to make a reservation. Please note for reservations of 10+ guests we may require a deposit or pre-order.