The Garden Room
The Garden Room is the largest of our spaces, featuring a stylish mix of traditional décor, impressively high ceilings and cutting edge sound and lighting technology. The room is ideal for gala dinners, balls, weddings, fashion shows, fairs, conferences, stage productions and musical concerts.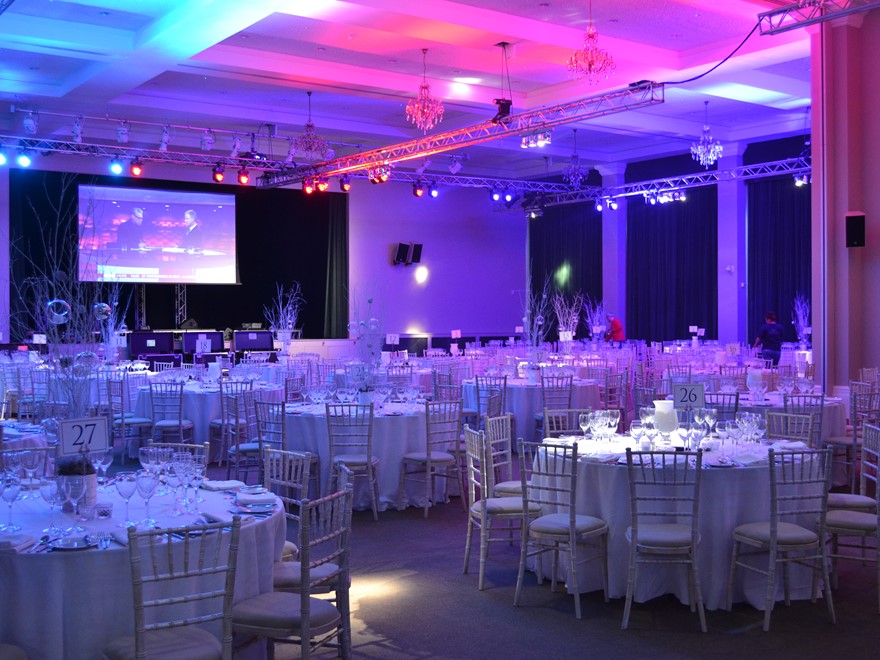 The Fountain Room
The Fountain Room is at the heart of the building, situated between the Garden Room and Versailles Room. This room has a plain backdrop ready for your personal touch and can be used on its own or in conjunction with the Garden Room and the Versailles Room.
The Versailles Room
The Versailles Room is the epitome of elegance, with large ornate mirrors reflecting sparkling chandeliers and beautiful candelabras; a glamourous space for any occasion, day or night. From wedding receptions, afternoon teas or private dinners, this room will give you the glamour you are looking for. If you require more space this room can be used in conjunction with the Restaurant and Bar or the Fountain Room.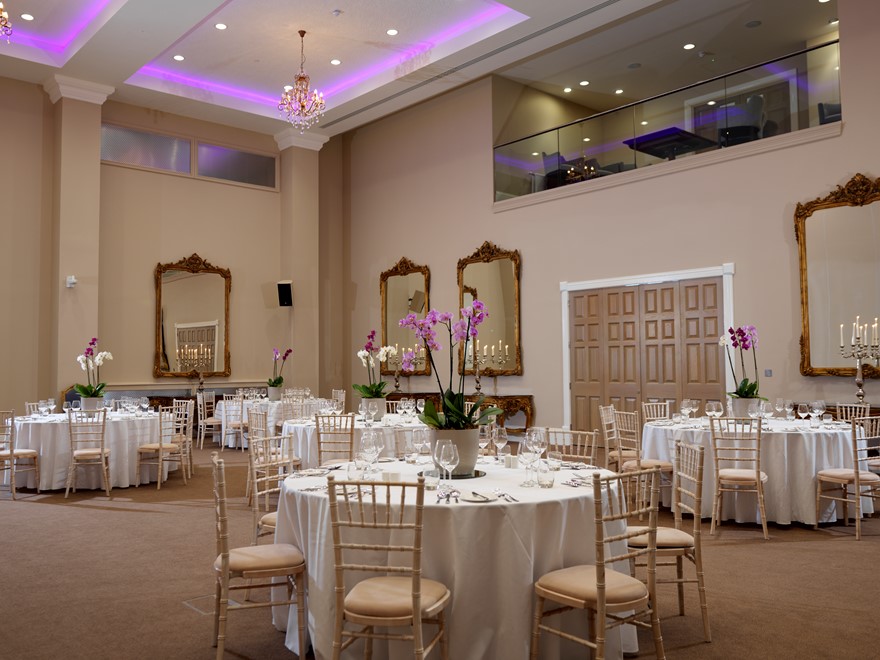 The Cloisters
The Cloisters is a formal, flagged courtyard, surrounded on all four sides by arches and intimate rooms, which provide an entirely private and self-contained space for your event. When creating The Cloisters, we were inspired by the original architectural principles used to build cloisters for monastic orders which can be traced back to Roman times. The result is an exclusive, atmospheric and secluded space, with a Mediterranean feel, allowing you to create a truly unique environment for your special occasion.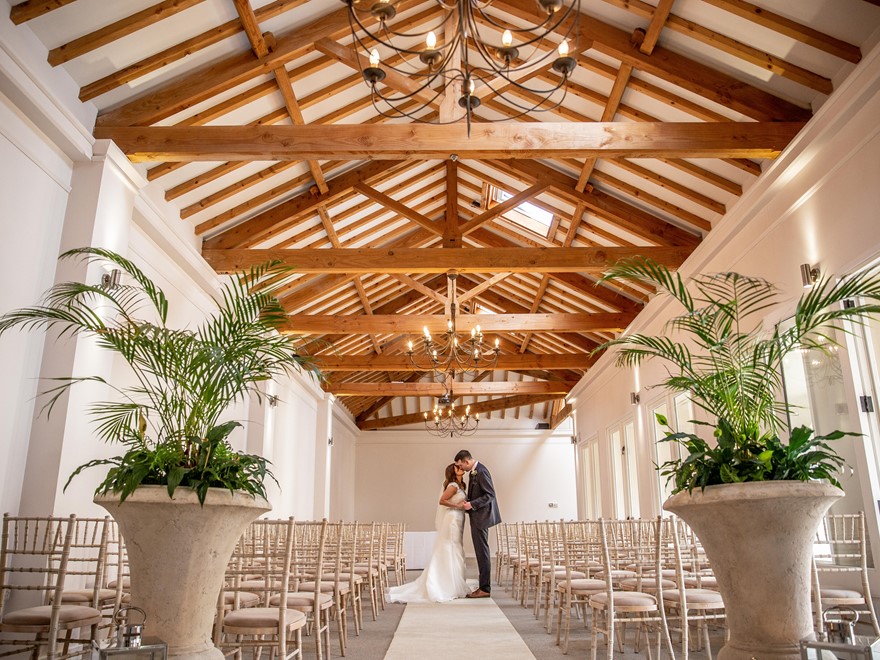 The Seminar Rooms
The Seminar Rooms are a series of executive, bright modern spaces, ideal for your corporate requirements. Flooded with natural light but with the option of blackout blinds and featuring an outside balcony, which can be used as a breakout area, our room versatility is unrivalled in the area. The 3 inter-connected rooms can be booked individually or as one large space and each room features individually controlled lighting and the latest audio/visible equipment as standard, ensuring every corporate need is catered for.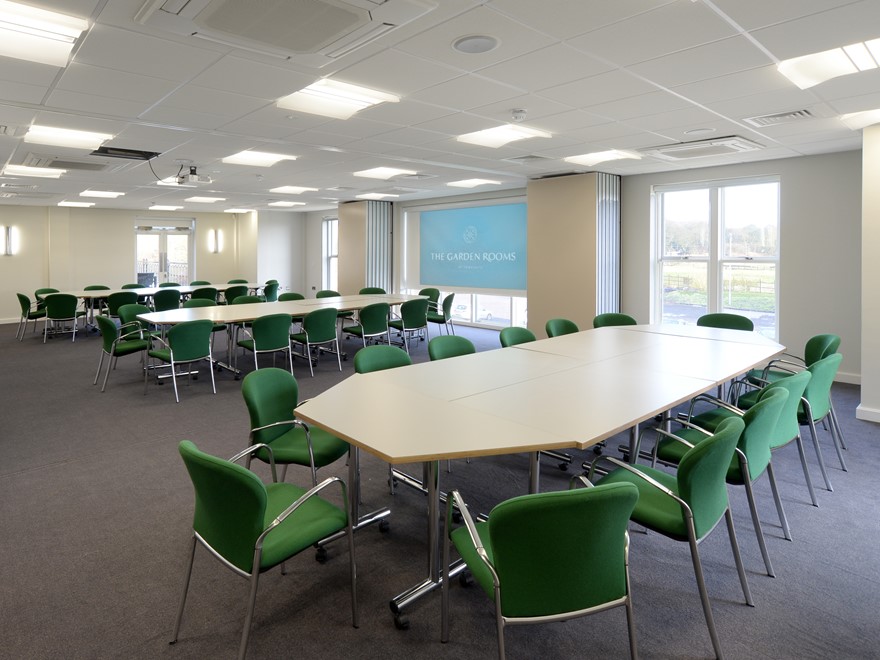 The Private Lounge and Dining Room
The Private Lounge and Dining Room is an exclusive venue for business meetings, VIP hospitality, celebratory dinners and drinks parties. This relaxed and stylish space has its own bar and exclusive first floor private balconies both inside and out and dining for up to 30 guests.
The indoor balcony overlooking The Garden Rooms makes The Private Lounge the ultimate choice for watching musical performances in stylish comfort with the best seats in the house.